About Us
---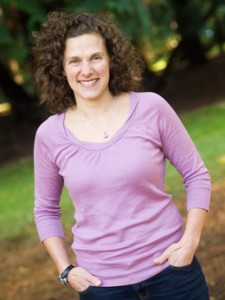 Fawn Coussens, MSPT, received her Masters degree in Physical Therapy from Regis University in 2001. She also has a bachelor's degree in Dance and Movement Physiology from the University of Washington. With a passion for teaching and body education, she loves working with people's movement and body awareness as well as muscle balance and activity specific training.  She has a subspecialty working with multi-sport athletes, particularly runners and cyclists.
Fawn's approach to assessment and treatment has been heavily influenced by the Movement Systems Imbalance theories of Dr. Shirley Sahrmann, PT, PhD, FAPTA and the Integrated Systems Model developed by Diane Lee, BSR, FCAMT, CGIMS and Linda-Joy Lee, BSc, BSc(PT), FCAMT, CGIMS, PHD.  Her patient-centered, whole-body approach to care addresses restrictions and impairments involving the muscular, joint, nervous and visceral systems. 
In addition to being specialized in integrated movement training, Fawn is a certified ASTYM™ practitioner and incorporates a variety of manual therapy techniques taught by:
Fawn is committed to education for herself, her patients and her colleagues.  She has taught an ongoing series of courses for exercise professionals and assisted with continuing education courses for Physical Therapists instructing in the material of Carrie Hall, PT, MHS and Dr. Shirley Sahrmann, PT, PhD, FAPTA.
Fawn enjoys balance in her life through snowboarding, stand-up paddle boarding, multi-sport training and listening to play-by-play baseball while cooking with her friends and family.
---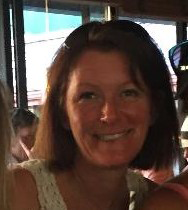 Julie Peterson, MPT, graduated from University of Texas Southwestern Medical Center at Dallas in 2005. Since then, she has cultivated a strong "whole-body" approach to how she assesses, treats and educates her patients. She is committed to finding and understanding the root of each person's problems which allows her to comprehensively treat the cause of their symptoms. Through diverse trainings and studies she has developed an intriguing approach to identify and resolve the back-stories of pain.
At its simplest, her job is to find connections. A complaint of knee pain may stem from an old ankle sprain, a twist to the knee, or a hit to one side of the head.  There is a reason why the body can't do what is being asked of it.  Is it a hardware problem (joint, bone, muscle) or a software problem (cranial, old scars, dental trauma)? Peterson parses out where the body lives, where it won't go and why. The ultimate goal is to restore lost options and unwind injury.