About Us
---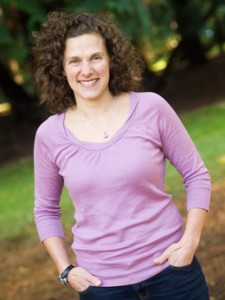 Fawn Coussens, MSPT, received her Physical Therapy degree in 2001 from Regis University in Denver, Colorado.  Previous to this, she studied Dance and Movement Physiology at the University of Washington and graduated in 1994. She has an integrated approach to therapeutic recovery, prevention and wellness.
Her primary interest and experience has been in out-patient orthopedics, with additional experience in in-patient rehabilitation settings treating patients with neurological and traumatic injuries. With a passion for teaching and body education, she loves working with people's movement and body awareness as well as muscle balance and activity specific training.
In addition to being specialized in neuromuscular re-education and muscle imbalances, Fawn has taken many continuing education courses in manual therapy through The North American Institute for Manual Therapy (NAIOMT), the Neuro Orthopaedic Institute (NOI) for nervous system mobilization, The Institute for Physical Art, the Jones Institute for Strain & Counterstrain.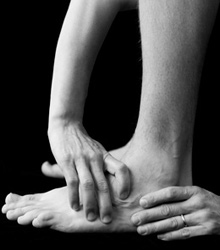 Additionally, she is a trained and certified ASTYM™ practitioner.   She has also developed a subspecialty in working with multi-sport athletes, particularly specializing in running and cycling.
She is committed to education of herself, her patients and her colleagues and taught an ongoing series for exercise professionals entitled "Foundations in Movement System Balance for Optimal Health, Wellness and Fitness" from 2005-2009.  She also assisted with continuing educations courses for Physical Therapists covering material of Carrie Hall, MHS, PT and Shirley Sahrmann, PT, PhD, FAPTA, who specialize in the Movement System Imbalance approach to assessment and treatment of musculoskeletal conditions.
Fawn and her husband have a newly expanded family with the addition of their daughter in September 2008, but she always tries to balance her life with snowboarding, triathlon training, hiking and listening to play-by-play baseball while cooking with her friends and family.
---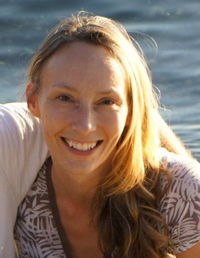 Thamar Muller, PT has been practicing Physical Therapy since 1997 and has worked in a variety of hospital and clinical settings with a primary focus in orthopedic outpatient rehabilitation. She has continued her education in manual therapy with extensive coursework with the Institute of Physical Art and combines this foundation with a mix of yoga and Pilates exercises in her treatment sessions. She is passionate about helping patients develop an individual program that will optimize pain free movement and function.
In her free time she enjoys exploring the Pacific Northwest beaches, forests and trails with her husband and 2 children.